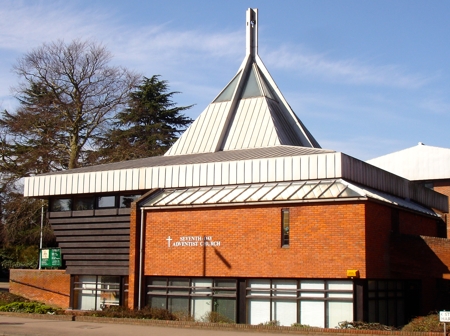 Welcome to St. Albans Church!
Our vision is to make a positive impact upon the county of Hertfordshire by creating a family centre in which all are welcome - a place where all individuals and families can grow and flourish in faith and discover God's plan for their lives. We are part of a world-wide organization with more than 15 million members in countries around the world.
Visiting our website or visiting our Church, we want you to feel part of the family. Our church is a family friendly church with services and activities for all the family. Please join us in worship at one of the church events listed on our events page. You'll feel the presence of the Holy Spirit as we worship together through music, prayer and a message from the Bible. Everyone is welcome!
Service Times:
Saturday (Sabbath)
Prayer Meeting 9.15 - 9.45
Bible Study hour (Adults and Children) 10.00 - 11.00
Family Worship 11.15 - 12.30
Wednesday
Prayer Meeting 7.30 pm (resuming in the Spring)